Spring sports preview
Goal-oriented team
WOMEN'S SOCCER
After an injury-plagued season and an early playoff exit, the women's soccer is looking to rebound this season. Members of the team feel as if they weren't able to reach their full potential as several key seniors were sidelined by injuries for the majority of the season. 
"We definitely had a lot of important seniors that we lost, but we already have experienced playing without them as a few of them were injured last year," said Sophia Bleakley Wasserman '23. "We are confident that the experience will carry into this year."
One of the team's weaknesses is at the goalie position as their former keeper, Claire Stephens '22, graduated. The team is looking to find a player to replace her. 
"We lost our goalie so we're in the process of finding a replacement," said Bleakley Wasserman. "Thankfully, we have very good underclassmen who will be able to contribute. Based on what I've seen in practice so far, I'm very optimistic."
Stepping up to the plate
MEN'S BASEBALL
Similar to lacrosse, the boy's baseball team lost just one senior, but with a large effect. 
"Last year, we only had one senior, Riley Day ['22], he had some big plays during the season," said Brandt Toporski '24.  "I know a few times he had some big hits towards the end of games that really made a difference." 
After having a down year last season, the team is looking to bounce back.
"We'll probably be about .500 this year, we have a tough schedule and a lot of young players," said Toporski. "With Sam on the mound and healthy, it should be a good year." 
This year, the team is going back to South Carolina after a four-year hiatus in order to play in a tournament.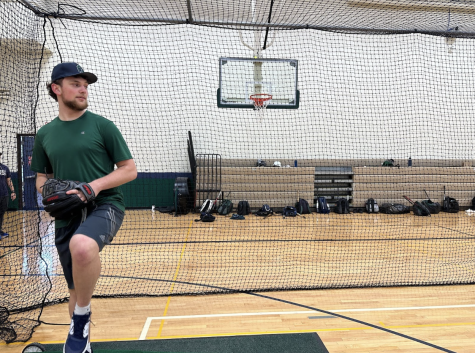 On the up and up
MEN'S LACROSSE
The men's lacrosse season ended on a low note last season, as the team traveled more than two hours in the first round of the playoffs to face the first-seeded Grand Rapids, only to suffer a crushing defeat. The team played the top-ranked team as a result of their poor performance during the regular season, where the team was victorious in only one game. 
"We only had twelve guys on the roster, which is not nearly enough to support a full team," said captain Graeme Jagger '23. "Other teams with bigger squads were able to sub more players in while our guys got tired." 
However, the team expects to bounce back this year, despite losing two impactful players.
"Yaseen [Metwally '22] graduated, and we're going to miss him a lot- he was an important part of the team in terms of both team chemistry and actually playing on the field," said Nate Gajar '24. "We also lost Kyle Quinn, a great teammate." 
The team also adds many new, previously experienced players, and returns the vast majority of its roster. 
"This year, we gained a lot of freshmen, a couple of sophomores, a couple of juniors, and one or two seniors," said Gajar. "We should have a pretty sizable roster this year, which will be a lot different from last year."
"Wanna see me do it again?"
WOMEN'S TENNIS
Coming off of a dominating state championship, the stakes couldn't be higher for the women's tennis team. However, while most teams regress after winning big, this team is looking to reload and defend their state title. The varsity team loses four seniors, its one-doubles duo of Rukmini Nallamothu '22 and Georgie Branch '22, Lana Kouatli '22, and Sabeen Malik '22. 
Despite these losses, the team returns many experienced players and adds a large number of freshmen. 
"We're definitely a very young team this year, but we still have eight people that won states last year returning this year who are bringing that momentum into this year," said Sydney Rosenberg '23. "Out of 34 people on the roster, fifteen of them are freshmen, so we're very excited to see what they can do this year."
The biggest example of this youth is represented by Maddie Morgan '25, who, as a freshman, was the team's highest-seeded singles player. There were also two more freshmen on varsity – Meera Tewari '25 and Sophie Chen '25. 
The team looks to win back-to-back championships for the first time ever, and capture their third state title in the past six years.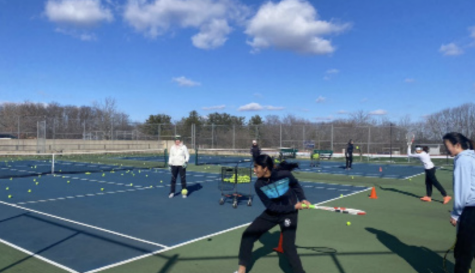 Swinging into the season
MEN'S GOLF
The golf team is looking to win the state championship for the second year in a row for the first time in school history. After losing two talented starters the team is looking to reload its lineup in hopes of capturing the title.
"We definitely had an extremely strong team last year, obviously very happy with the result," said Max Shulman '24. 
Shulman also hopes to use this season to improve marginally, as he has aspirations of becoming a Division I golfer. 
"Playing golf on the next level is something I've dreamed of since a very young age," said Shulman. "If I get the opportunity to golf at a Division One school in a couple of years, I'm absolutely going to take it."
Despite losing those three seniors, the team hopes to regain some talent with the addition of five freshmen, along with new players in other grades. 
"There are a few new juniors, and hopefully Arjun [Prabhakar '23] and I can do well as captains this year," said Shulman.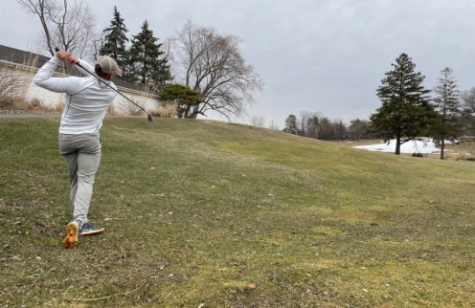 Cha Cha real smooth
TRACK AND FIELD
After coming just short of the state meet during last year's season, the track and field team looks to carry both their experience from last year and their training from cross country into this season. 
"I think it is going to be a good season this year as in cross country, both the boys and girls had a great year and most of them are doing track," said Anika Bery '24. 
Some runners also wish to avenge last year's regional meet, which resulted in several shortcomings. 
"Last year we had a few members that were on the cusp of making state cuts," said Lincoln Cha '24. "Some people got 3rd, and you need to get top two in order to go to states – the regional meet didn't go as planned since it was raining." 
In terms of major losses, the team lost three seniors. 
"We lost 3 seniors who were pretty important but they didn't make up the majority of the team so it shouldn't make any difference," said Bery. 
The team is also optimistic about its strength in a variety of ways. Despite losing seniors, the team returns several key members with high expectations. 
"We have members that are talented at sprinting as well as distance so we should be strong in both event types," said Cha. "We should make states in the 4 x 800 [relay]."